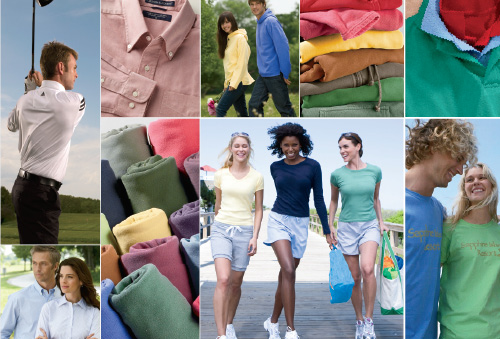 Wholesale Embroidery is your source of quality clothing with custom embroidery and screen-printing delivered to order. Contact us on (800)348-3005 or click here to send us a message and we'll be happy to discuss your requirements in detail.
With a full line of clothing, more than 12,000 embroidery designs on file and custom embroidery design digitizing facilities in-house, as well as a complete array of promotional products, Wholesale Embroidery can provide you with complete clothing or accessory embroidery services, whether you are a company of one or 10,000.
On the right you'll see the brand names and categories of clothing and accessories we have available. Full details, colors and prices are available. Always feel free to contact us for a specific brand or item you don't see. We will take the time to find exactly what you want.
Depending on volume, the price should include embroidery, but contact us for a quote.